"Beer is made by men, wine by God."
― Martin Luther, circa 1500s
Fine Wines are just a few clicks away!  Now you don't even need to leave your home.  They come right to your door.  And you get the benefit of amazing Experiences each and every glass!
Reduces Heart-Attack Risk,lowers risks of herat disease, reduces risk of Type 2 diabetes
Healthy heart – The antioxidants found in a glass of win can help your heart in numerous ways to prevent heart diseases. They can increase your levels of high-density lipids (your "good" cholesterol) and lower your "bad" cholesterol (low-density lipids). They can protect your arteries from damage and prevent blood clots because the antioxidants enable your blood to flow easily. Wine may also increase the levels of omega-3 fatty acids, which are also known to have protective effects on heart and blood circulation.
Encourages longevity – Heart disease is the number one killer in women and men, and since red wine lowers the risks of heart disease, then it reduces overall mortality significantly. The combination of alcohol and grapes in wine have shown to have an effect in extending lifespan. With just a glass of wine you can live a longer, happier, healthier life.
Anti-aging effects – Antioxidants soak up damaging free radicals that play a role in aging and age-related diseases. Red wine can help your skin look better and slow the effects of aging, such wrinkles, frown lines and crow's-feet. Wine and grape derivatives can also help reduce the damaging effects of UV rays from overexposure to the sun.
Reduces stress – Moderate wine drinkers tend to have less stress in their lives. Studies have found there is an association between moderate alcohol intake and lower levels of depression, anxiety and perceived stress.
decreases risks for diabetes – Wine can improve your sensitivity to insulin, which is a great thing since insulin resistance is the most important critical factor contributing to type 2 diabetes risk. Improving sensitivity to insulin will ensure that your body takes up insulin properly.
Lowers risks for cancer – Antioxidants have cancer-fighting abilities and red wine certainly has a lot of antioxidants. Studies have shown that is possible that wine can slow the growth of cancer cells, particularly breast and colon cancer cells. Studies have also shown that antioxidants may even suppress the growth of cancer cells on the prostate.
Promotes mental health – Red wine can reduce your risks of stroke and getting dementia or Alzheimer's disease. The antioxidants in red wine reduces the stickiness of blood platelets, helping keep blood vessels open and flexible. This helps maintain a good blood supply to the brain, therefore reducing the risk for brain and mental impairment.
Improve bone strength –  Studies have shown that people who drink a glass of wine had greater bone mineral density in the hip region of their thigh bones, than nondrinkers or heavy drinkers. Bone mineral density is the measure physicians use to determine bone strength and resilience. This can reduce the risk for bone diseases such as osteoporosis.
Protects teeth – Red wine and grape seed extracts help remove certain bacteria from teeth. This particular activity produces acid which damages the teeth over time and causes such dental diseases as cavities and gingivitis. A glass of red wine may kill these dangerous bacteria in your mouth, promoting dental health.
Fosters good eyesight – Antioxidants in red wine prevent age-related deterioration of eye muscles. Wine can help stop the growth of blood vessels in the eye, which is good because if blood vessels continue to grow, they can cause macular degeneration or failing eyesight.
Here are our deals on wines;
Direct Cellars handles the call from wine novices to wine enthusiasts with unbelievable Customer Service and something that is priceless – a reach and selection of fine wines – and offering a new selection each and every month.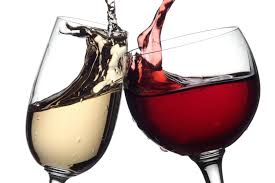 Whether you are one that enjoys Reds, Whites, or one that enjoys both (Or maybe the Misses likes the Whites, and you prefer the Reds) there is a solution for you here with Direct Cellars.
Fine Wines are created around the Globe.  You owe it to yourself to be trying them.  And while going to get them in person is the best experience, the next best thing is having them being sent directly to you. That is what you get with Direct Cellars.
Whether you want to just enjoy the Fine Wines yourself, or be a part of our Vision of Sharing this with others, this Presentation will explain the simplicity:

Get Access to Wines From Around The Globe (That you wouldn't be able to get otherwise)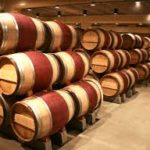 The World's best wine makers, with the regions best grapes are working to make their craft.  You deserve to share in the flavor, the taste and the individual experience each wine presents to you.  Getting new wines from all over the Globe direct to you each month is the best way to consistently share in the greatness of these Fine Wines.
With access (some are exclusives) to the World's Largest wine varieties, Direct Cellars is your solution and reward for your hard work in life.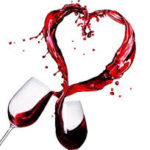 How about those romantic dinners, or classical music in the park outings?  Ever go up the Canyon to enjoy a campfire, some dark chocolate, and oh… some really good Merlot?  If you haven't I highly recommend it.
To us, Wine is known as the elixir of life.  It has been around for Centuries, a literal gift from the Gods.  Used to celebrate and reflect on ones life, life achievements and special occasions.  With Direct Cellars, you will be looking for those moments, because you will have something that makes each moment remarkable… Fine Wine.
Fine Wines Worthy of your Wine Cellar: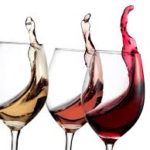 As you build up your personal Wine Cellar – keep in mind that each month you will have the choice of what you experience now, and what you save for tomorrow's experience.  Maybe an upcoming announcement, promotion or new achievement.  Life should be full of memories, and locking those in with the enhancement of a Fine Wine is, well… magical.
Enhance the party, gathering, or romantic party of two with "Direct to your Door Fine Wines" with your membership with Direct Cellars.

Dionysus
From Wikipedia, the free encyclopedia:

Dionysus
(
/

d

aɪ

.

ə

ˈ

n

aɪ

s

ə

s

/
; Greek:
Διόνυσος
,
Dionysos
) is the god of the grape harvest, winemaking and wine, of ritual madness, fertility,
[2]
[3]
theatre and religious ecstasy in Greek mythology. Wine played an important role in Greek culture with the cult of Dionysus the main religious focus for unrestrained consumption.
[4]
His name, thought to be a theonym in Linear B tablets as
di-wo-nu-so
(KH Gq 5 inscription),
[5]
shows that he may have been worshipped as early as c. 1500–1100 BC by Mycenean Greeks.  His origins are uncertain, and his cults took many forms; some are described by ancient sources as Thracian, others as Greek.
[7]
[8]
[9]
In some cults, he arrives from the east, as an Asiatic foreigner; in others, from Ethiopia in the South. He is a god of epiphany, "the god that comes", and his "foreignness" as an arriving outsider-god may be inherent and essential to his cults. He was the youngest and the only one to have a mortal mother.
[10]
His festivals were the driving force behind the development of Greek theatre. He is sometimes categorised as a dying-and-rising god.
[11]
Dionysus
God of the Vine, Grape Harvest, Winemaking, Wine, Ritual Madness, Religious Ecstasy, and Theatre

2nd-century Roman statue of Dionysus, after a Hellenistic model (ex-coll. Cardinal Richelieu, Louvre)[1]

Abode
Mount Olympus
Symbol
Thyrsus, grapevine, leopard skin, panther, tiger, cheetah
Consort
Ariadne
Parents
Zeus and Semele
Siblings
Ares, Athena, Apollo, Artemis, Aphrodite, Hebe, Hermes, Heracles, Helen of Troy, Hephaestus, Perseus, Minos, the Muses, the Graces
Children
Priapus, Hymen, Thaos, Staphylus, Oenopion, Comus, Phthonus
Roman equivalent
Bacchus, Liber
Etruscan equivalent
Fufluns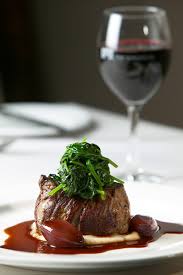 Wine, it complements so many foods and food experiences.  A fine wine pairing can make any meal into an Event, and more so a lasting memory.  Take a moment to think about the last time you had a truly fine wine?  Do you remember?  With a Fine Wine you can remember everything.  Something magical happens with each event that has Wine included… it does something remarkable.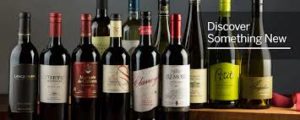 From a graduation, to a job promotion.  From a first date to a wedding dinner.  Events and life's moments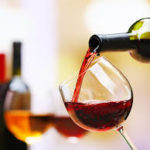 are always better with wine. With the fine wines you receive from around the World through Direct Cellars.  This give you everything you need to make an event an experience that is not soon forgotten; thanks to the magic of wine.  There are birthdays, and celebrations throughout the year.  Why not have the perfect addition to make the moments magical by having a Fine Wine to make it a truly memorable
Choose Red, White or Both!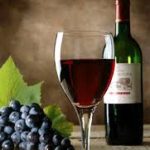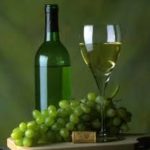 Whether it is a Red or a White.  You can get one, the other, or some of each.  Amazing flexibility and yet, all are so tasty.
Not to mention the elements of Romance and Worry-Free attitudes that come with a Glass of a Fine Wine.  It relaxes, soothes, and aides stress relief.  A Red Wine carries health benefits, as well as the ability to fight the damages of aging, and health caused by our everyday stress.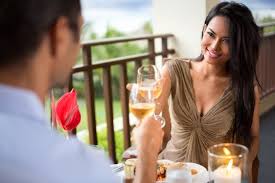 You will be able to make the simplest of dinners become a romantic and loving affair.  There is something about it, and it often lets the worries fade away and the strings of the heart to embrace and bond.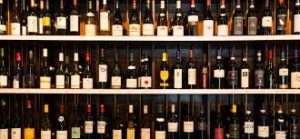 We are growing – and we are looking for People that want to have a lot of fun, enjoy fine wine, and make a great income in doing so.  Below is an explanation of the opportunity.  Simply watch the 4 minute presentation, make a decision and JOIN.  We will see that you have everything you need to be successful with us.
There are so many ways to enjoy Fine Wine.  These are life enhancing, stress relieving, and mood altering (for the better) ways.  We have a complete page of information (GO HERE) where you can indulge in more ideas of a better life through Fine Wines.
When you understand more about Fine Wines, you will understand an easy way to enhance your life from today forward.  Plus, you will be able to help others around you to benefit from this amazing addition to life's routines as well.  The more education we get on Fine Wines, the better we can use them in our lives.  This is something we all deserve.  Read About it more by going here.